WELCOME
Dan's Carpet & Upholstery Cleaning
When I started Dan's Carpet & Upholstery Cleaning, I wanted to become known as the best Carpet cleaning service in Edmonton. I understand that we're in the service business and that means we SERVE our clients. In fact, we take great pride in serving our clients the old fashion way. We are totally dedicated to making your annual carpet cleaning an experience you'll look forward to…not one that you regret.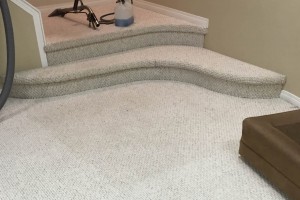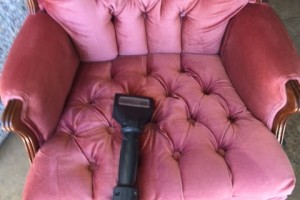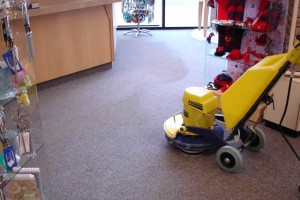 Mission Statement
Cleaning Services with skill, honesty, and integrity
We opened on February 4th 1994, on the premise that only extraordinary client service would be available to our clients.
The primary outlook was to be different than all other carpet cleaning companies, by paying attention to what
the clients needs are, and fulfilling or exceeding those needs consistently.
To perform cleaning services with skill, honesty, and integrity in order to provide the client with the highest degree of professional service possible. Excellence in cleaning service is our primary goal, achieved through education, experience and a willingness to go the extra mile to achieve 100% client satisfaction. We Take The Risk Out Of Having Your Carpets Cleaned. Sadly, many people that I talk with, mention having terrible experiences with unethical carpet cleaners or deceptive and misleading offers that they have become wary about having their carpets professionally cleaned.
Our main focus is cleaning for the "HEALTH & MAINTENANCE" of your carpets and upholstery. To remove gritty soil, allergens, bacteria and contaminants, thus improving the indoor air quality of your home or business as well as adding years of longevity to your carpets and upholstered furniture.
Carpet Cleaning
Upholstery Cleaning
Pet Odor Removal
Carpet ReInstallation
Spot Removal
Commercial Cleaning
Ozone Treatments
Sewage Cleanup
In addition to routine cleaning of your carpets and upholstery Our Certified Technicians are also qualified to restore furnishings
affected by smoke, water, odors and other catastrophes that would normally lead to replacement.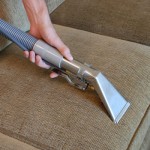 Quality and care for individual fabric types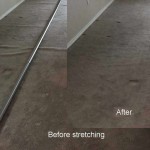 We also remove unsightly carpet ripples
Damage happens…
we repair that too..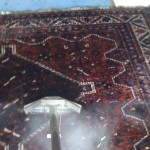 High cleaning standards for your delicate rugs
We respect your valuable time by running on-time and will show up promptly on the day of your cleaning.
Chances are, you've had your carpet or upholstery professionally cleaned before.
How many of the following questions reflect your last cleaning experience?
Did they care enough about your valuable time to arrive promptly at the scheduled time?
Did the quoted price change after the technician arrived?
Were you constantly pressured to buy more services?
Was the technician courteous, proficient and professional?
Did they take the necessary time and care to thoroughly clean your fabrics?
Did your carpets take longer than 24-hrs to dry?
→ Were you truly satisfied with the results?
If two or more apply to your last carpet cleaning, our services might be just what you've been looking for!

I posed these questions so that you would better understand the VALUE of our services. We deliver the things you're looking for,Reliable Consistent Value Added Services, attention to Your needs, truly clean carpets and the most Ironclad Guarantee you can get…
YOUR MOST THOROUGH CLEANING EVER…OR IT'S FREE
No fancy wording – No loopholes – No fine print – No gimmicks
Our Cleaning System balances
Science and Physics
Our equipment is considered to be some of the best in the industry because it balances the scientific principals of airflow, vacuum lift, water temperature and water pressure. When this technology is combined with quality cleaning solutions we are able to clean your fabrics deeper and more thoroughly. Without boring you with the details, this combined technology enables us to give you the very best job money can buy…and it dries faster too!
Why you should choose us ?
Dan's Carpet & Upholstery Cleaning Ltd is an IICRC Certified Firm.
→ Certified Firms have pledged to do business with you honestly and with the highest regard for your needs.
→ Certified Firms take a professional ethics pledge as part of their enrollment with the IICRC.
→ Certified Firms are committed to providing you with service on the highest level of honesty and integrity.
→ Certified Firms agree to train all technicians to IICRC standards.
Our Technicians are not Salesmen

All our Technicians are IICRC Certified
When you choose our IICRC certified cleaners you can be confident that an experienced, qualified professional is caring for your valuable furnishings.
We are much different than any other carpet cleaning company and here's just a few of the many ways we differ from the pack.
Each technician holds cleaning certifications from the IICRC, the world's largest and most respected cleaning certification organization. A "cleaning college" if you will. Many of our clients raved that we were able to take out spots that their last cleaner couldn't.
The secret is that we're armed with more knowledge than the typical carpet cleaner and we are always up to date on the most advance cleaning techniques, equipment and solutions.
Your carpets & upholstery will look better and last longer if they are cleaned regularly by a certified cleaner are committed to providing with service on the highest level.
Presently our cleaning technician is an IICRC Master Textile Cleaner and Master Water Restorer.
"Although you charge a little more than other companies, the service you provided was second to none. My carpets have never looked better and you are the only carpet cleaner that has ever shown up on time. From now on you are the only carpet cleaner I will use".
" Dan is a wealth of information, he supplied me with tips on how to care for the carpets, hardwood floors and even had suggestions on the best vacuum. In addition to all of this he removed doggy stains that I was sure would be permanent."
"Nice and Clean. Very prompt service. Dan was most accommodating with the short notice we gave him. My carpets look beautiful."
"I was very impressed by your honest and knowledgeable recommendations for my carpets. Prompt and Professional service is something that I value, in addition to the effective cleaning of my carpets."
" Excellent work, very efficient. I would definitely recommend Dan's Carpet Cleaning to anyone, anytime. I never thought the kitchen carpet would come that clean."
" Amazing – more expensive but it was definitely worthwhile. The extra care taken to get the job done made for a pleasant cleaning experience. I will happily refer your company".
" Over-all Dan's does a very thorough job and is always on time. I was glad to see that all of the dog spots and stains were removed. I got what I paid for, an excellent job, thanks Dan."
" Dan's comes at a time that suits me, and is on time and very thorough. The last cleaners we used left a muddy mess, but Dan's effectively cleaned our carpets, the first time."
" I have been dealing with Dan's since 1997 and have always received excellent service. This knowledgeable, personal service counts the most with me. When we moved into our new home, we called Dan on very short notice, somehow he arrived to save the day."
" Very prompt service, very good work Dan has an excellent knowledge of fabrics"
"He did a great job, very thorough. He responded fast and is very friendly and knowledgeable. Dan was very helpful. Why aren't all cleaners like this."
"My overall opinion is that you are talented, and the work is wonderful! I specifically like the cleaner air after a cleaning. Compared to other cleaners I've had, you're the best."
YOUR MOST THOROUGH CLEANING EVER…OR IT'S FREE
No fancy wording – No loopholes – No fine print – No gimmicks